virtual data ws 2022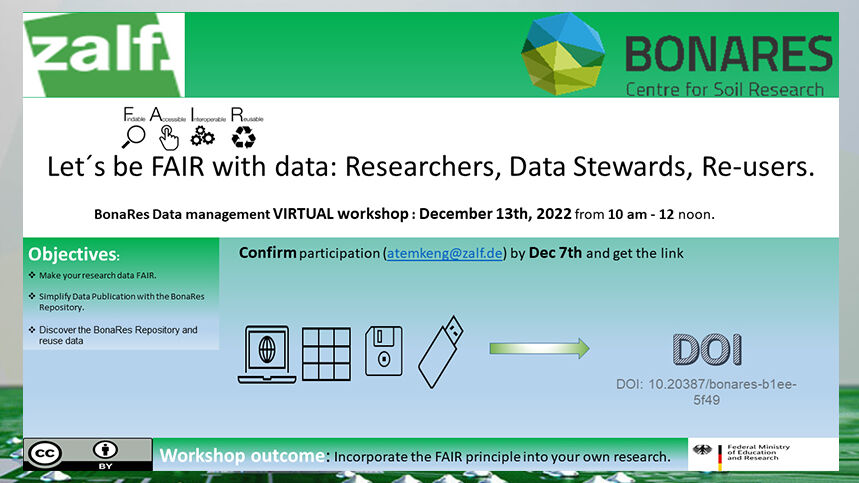 November 14, 2022
Virtual Workshop - BonaRes Data Management - Let's be FAIR with data!
On December 13th, 2022 from 10 am – 12 noon.
You have the opportunity to join our BonaRes data management workshop.
Just confirm your attendance (atemkeng@zalf.de) by December 7th.
The workshop is intended for scientists who have previously published or plan to upload research data to the BonaRes Repository. Our primary emphasis will be on the metadata description of our own research data. We will also go over the various data types and formats, as well as the significance of related identifiers in increasing author visibility as well as data findability and reusability.
The session would result in the creation of a user-friendly workflow for data provision as well as a standardized description of your research data. It is crucial to note that if there are not enough confirmed participants, we reserve the right to change the session date.